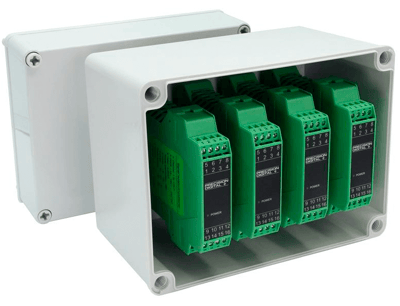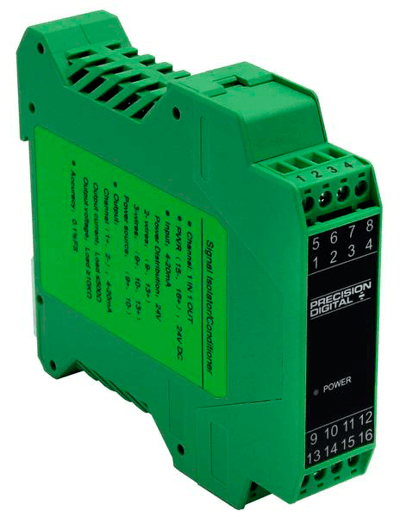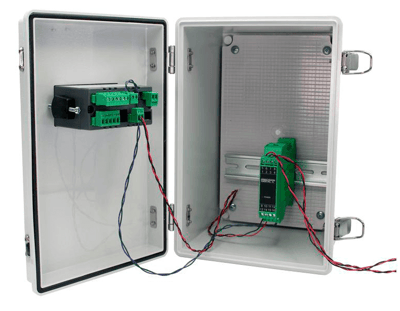 Images are representations only.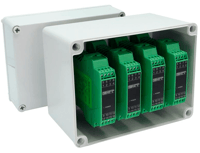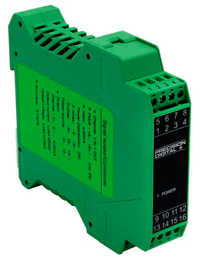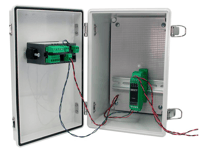 The PD659 series includes DIN mountable models for signal isolation, splitting and conditioning of 4-20 mA and 0-10 VDC signals. 

As signal isolators, they provide a convenient way to isolate the input signal from the power source and output signal. 

As splitters, they split one 4-20 mA input into two isolated 4-20 mA outputs. As signal conditioners, they convert either a 4-20 mA input to a 0-10 VDC output or a 0-10 VDC input to a 4-20 mA output.
Features
DIN Rail Mounting
1500 V Isolation
Inputs: 4-20 mA, 0-10 V
Outputs: 4-20 mA, 0-10 V
Single Input & Single or Dual Outputs
0.1% FS Accuracy
Operating Temperature Range: -4 to 131°F (-20 to 55°C)
Specifications
Input Ranges
(based on model) 4-20 mA, 0-10 V
Output Ranges
(based on model) 4-20 mA, 0-10 V
Isolation
1500 V AC / 1min (between input-output-power)
Isolation Resistance
≥ 100 MΩ (between input-output-power)
Input Impedance
50 Ω, ±1% for 4-20 mA input and 700
Temperature Drift
0.005% FS / °C (-20 to 55° C)
Connections
De-pluggable screw terminals
Isolated Loop Supply (on MA Models)
Maximum Signal Output Current (on MA Models)
Minimum Signal Output Current (on MA Models)
Output Load Resistance
RL ≤ 500Ω (output current signal), RL ≥ 10KΩ (output voltage signal)
Operating Temperature
-4 to 131° F (-20 to 55° C)
Storage Temperature
-4 to 158° F (-20 to 70° C)