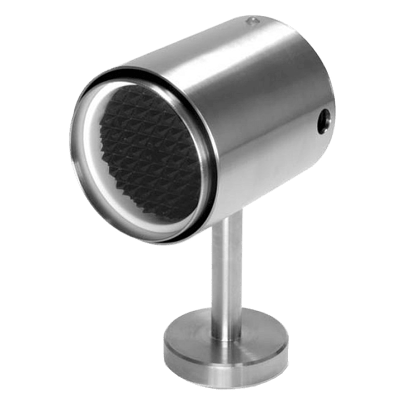 Images are representations only.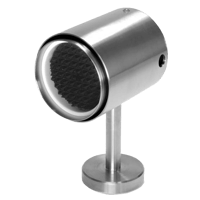 The FTK provides a quick and accurate way to check the calibration of infrared temperature sensors. 

This rugged and portable unit is designed to provide fast calibration checks anywhere they are needed, from the factory to the workshop or laboratory. 

The FTK takes between 5 and 15 minutes to heat and stabilize at the desired temperature (depending on the model), and uses a clear LED to show when it has reached that temperature: green when the FTK is warming up, orange when the FTK is ready for operation and red when the FTK is above the calibration temperature.
Specifications
Accuracy
0.4° C (0.72° F) at Tamb 10° to 30° C - Temperature Uncertainty (for FTK 35-120)
0.5° C (0.9° F) at Tamb 10° to 40° C - Temperature Uncertainty (for FTK 130-150)
0.6° C (1.08° F) at Tamb 0° to 10° C - Temperature Uncertainty (for FTK 35-120)
0.7° C (1.26° F) at Tamb 0° to 10° C - Temperature Uncertainty (for FTK 130-150)
Approvals & Certifications
Diameter
2" (50.8 mm) - Aperture Diameter
Display
LED Display (Green, Orange & Red)
Humidity
10 to 85% Relative Humidity, Non-Condensing
Operating Temperature
0° to 30° C (32° to 86° F), Temporary (2 minutes) up to 70° C (158° F)
Power Requirement
100-240 Vac at 50 Hz
24 Vdc, Maximum
Storage Temperature
0° to 70° C (32° to 158° F)
Temperature Range
35° to 150° C (95° to 302° F) - Target Temperature